Dr Oliver Knappe
Dentistry
and Oral Surgery
Dr Oliver Knappe
Dentistry
and Oral Surgery
Dr Oliver Knappe
Dentistry
and Oral Surgery
Dr Oliver Knappe
Dentistry
and Oral Surgery
Dear patient,
due to the current corona situation, we kindly ask you to come to our dental practice in Neuendettelsau by appointment only. Please disinfect your hands when entering our practice and observe the distance regulations. For your safety and ours, it is mandatory to wear an FFP-2 mask or a medical mouth-nose protection according to the legal requirements. If you experience symptoms such as shortness of breath, cough, fever or sore throat, please inform our practice team by telephone so that we can discuss further procedures with you personally. Thank you for your cooperation.
Welcome to the website of O/K ZAHNMEDIZIN & ORALCHIRURGIE, your practice for oral surgery and dentistry in Neuendettelsau.
Dr Knappe and his team care for patients in the full range of modern dentistry and oral surgery. The innovative concept combines state-of-the-art medical equipment, professional expertise, and a compassionate approach to treatment providing patients with the best possible experience.
Our services include modern dentistry treatments, from prophylaxis, periodontal treatments to sustainable dental prosthesis – it is our responsibility that you leave our dental practice with beautiful and healthy teeth.
The whole family is welcome in our newly designed, modern facilities in Neuendettelsau. The cutting-edge equipment allows us to make an accurate diagnosis and thus develop an individual treatment plan, which will meet your needs.
We pay special attention to patients who are afraid of dentists. We ensure that our team of experts will advise and accompany you with empathy and experience. Transparent communication is the cornerstone of our work. We meet patients at eye level and give them the information they need to decide on prevention options or treatment approaches. To build a good doctor-patient relationship, we take our time with each patient to address their individual needs and wishes. This allows us to provide satisfactory treatment with the desired outcome.
Do you come from Neuendettelsau, Spalt, Windsbach, Ansbach, Heilsbronn, Katterbach, Schwabach, Petersaurach, Großhaslach, Lichtenau or the surrounding area? We would happily welcome you to our dental practice soon. 
Bundled Competency
under one roof:
O/K DR OLIVER KNAPPE
We see it as our responsibility to offer our patients the best possible treatment. Our practice concept is based on two main pillars: state-of-the-art technology and expertise.
Digitalization is increasingly taking hold in modern dentistry, and we are committed to always stay at the cutting edge of it. Precise diagnostics is essential for us to have an estimation of the initial situation and plan therapy options based on it. With the help of our intraoral scanner and 3D X-ray, we can obtain a digital replica of the oral cavity. This allows us to digitally plan the treatment and, for example, manufacture precisely fitting implants for your jaw. Our dental office runs completely digitally, which allows us to offer effective communication to our patients.
Even the best equipment needs someone who knows how to operate it. Our entire team has professional knowledge and expertise and is trained in the use of all the modern equipment. Our dentist, Dr Oliver Knappe, graduated from JMU Würzburg as a dentist and further trained as a specialist in oral surgery. We approach every patient with an open mind and take the time to find out their needs to achieve a satisfactory result.
You will find us in the heart of Neuendettelsau. In front of the dental office, you will find public parking and connections to public transport is guaranteed by bus line 712. Come and see for yourself, we are looking forward to your visit. 
Your dental health is our mission! During treatment in Neuenddettelsau, you are the centre of attention. The friendly medical team at O/K DR OLIVER KNAPPE competently listens to you and your needs. We are trained professionals and experienced in dealing with patients. We convince through efficient, digital workflows and  communication at eye level. Our goal is to make your stay in our modern practice as relaxed as possible. We, the team of your dental practice Neuendettelsau, look forward to meeting you.
We cover the entire field of modern dentistry, including detailed prophylaxis treatments. In addition, we offer numerous services of classical oral surgery, such as wisdom teeth removal and implantology. We aim to perform every treatment at the highest level. The key to our success lies in a combination of competence and modern technology. 
In addition to the spectrum of modern dentistry, your dentist in Neuenddettelsau also offers oral surgery. Dr Oliver Knappe is an accredited specialist dentist for oral surgery by the Bavarian Chamber of Dentists. Patients with anxiety can perform the treatment under anaesthesia – so you are guaranteed not to feel any pain.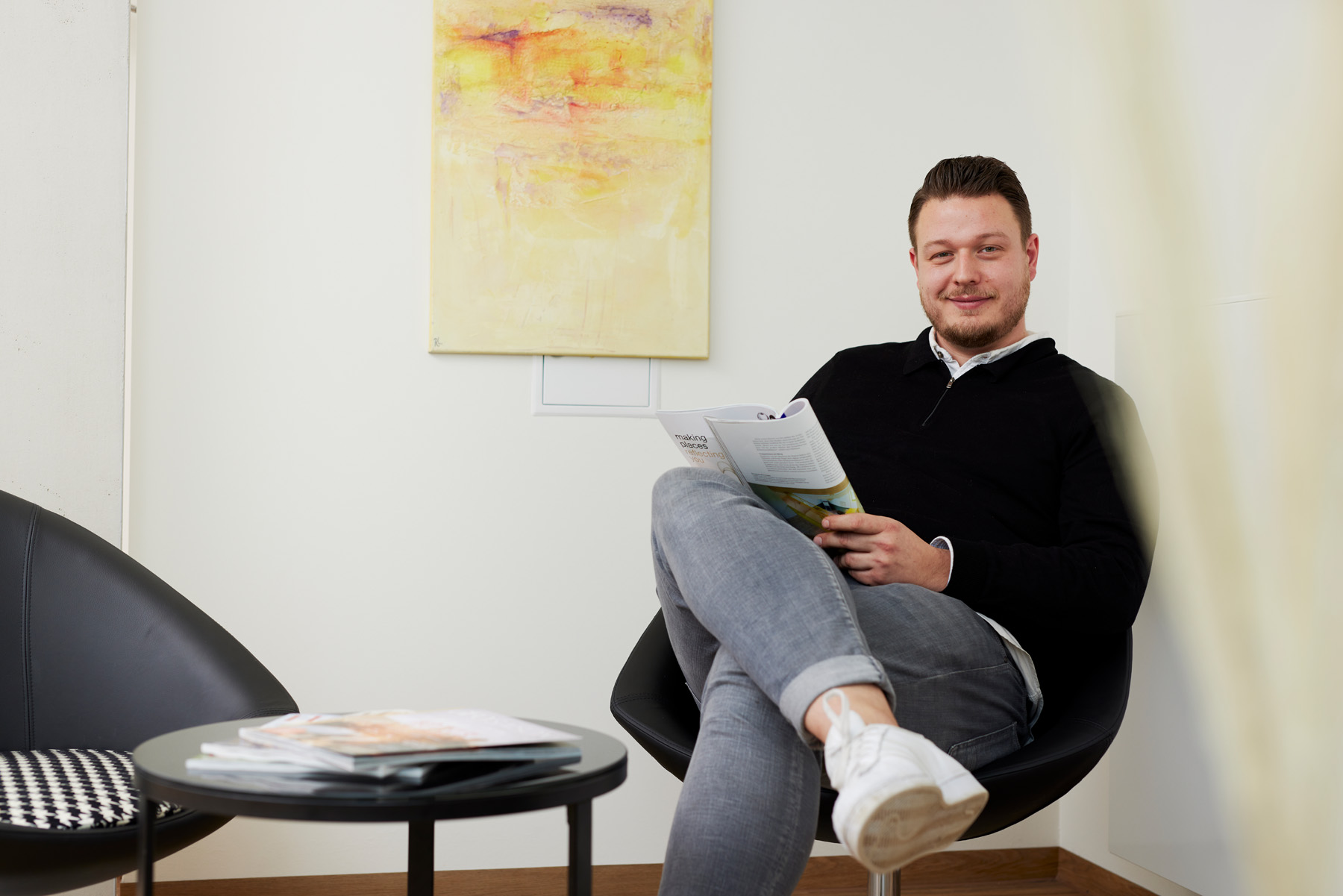 For any insurance related process, you can also download the claim form below.
Your dentist and oral surgeon in
Neuendettelsau / Spalt / Windsbach / Heilsbronn
Lichtenau / Wolframs-Eschenbach
Petersaurach / Grosshaslach
To reach us outside of our office hours, we have set up an online contact form. With just a few clicks, you can contact us at any time from the comfort of your home. We look forward to hearing from you!